Case Study
Seller – Lake Forest Park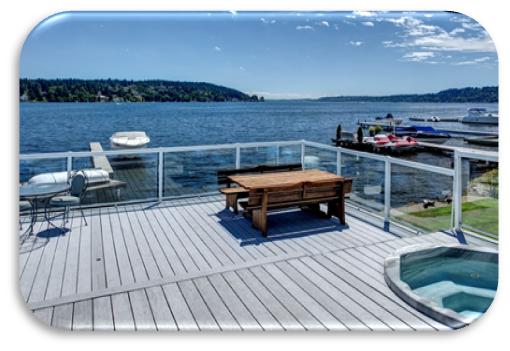 Challenge
The challenge for the sale of this home was not location or show-ready condition . . . it was the sellers' frame of mind. The home was owned by an elderly couple who had not put a home on the market for over 30 years. She had been a realtor in her past and knew all the hassles and fuss connected with selling a home and they wanted none of it! They had already planned to move to a nearby retirement community but wanted at least a month after their home had sold to move into their new home. The home was in pretty good shape but had a few "personality quirks" that went along with an older home and they were also dog sitting their son's pet Labrador retriever while the home was being listed. In a nutshell, this home had to be sold quickly with the least amount of fuss with a big dog removed for all showings. We needed to expose the home to the maximum amount of potential buyers in the shortest amount of time.
Strategy
Complete market analysis to determine optimum selling price range.
Professional photos from home and boat in front of home.
Prepare home for sale with light staging and decluttering
Create highly detailed marketing materials to educate buyers quickly and thoroughly
Coordinate unique, theme-based, open houses to create maximum exposure in short timeframe

Result
Under contract in 4 days with multiple offers, accepted offer above list price
Closed in two weeks with four weeks free rent back for sellers from delighted new buyers.
Case Study
Seller – Newcastle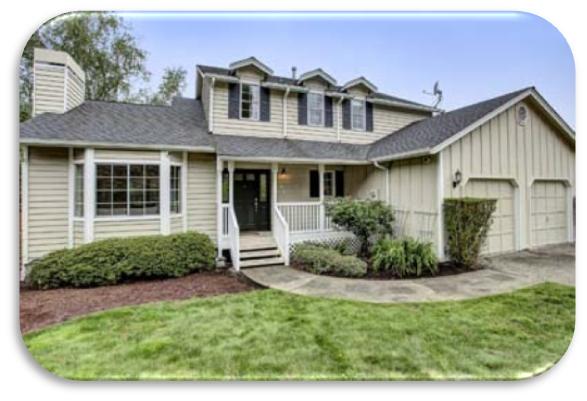 Challenge
Located in the popular eastside area of Newcastle, the home featured the sought after schools of Somerset Elementary and Newport High School. With close proximity to downtown Bellevue, Microsoft and I-90 for quick access to downtown Seattle, the home is very conveniently located. The owner was a single parent who had time to balance work and family obligations but had not been able to keep up with all the home maintenance items needed.
Strategy
Complete initial market analysis to determine selling price range.

Update pricing three days before putting the home on the market

Have a home inspection conducted by a licensed inspector prior to listing
Prepare budget to address maintenance items and suggest cost effective contractors.
Stage the home with Seller items, rented furniture and our own accessory inventory
Engage professional photographer and conduct photo shoot
Leverage of Marketing tools

Result
Increased original list price target by $14,000
Received full price offer in 8 days.
Buyer reviewed the Seller's inspection report and waived their inspection contingency
Case Study
For Sale By Owner – Seward Park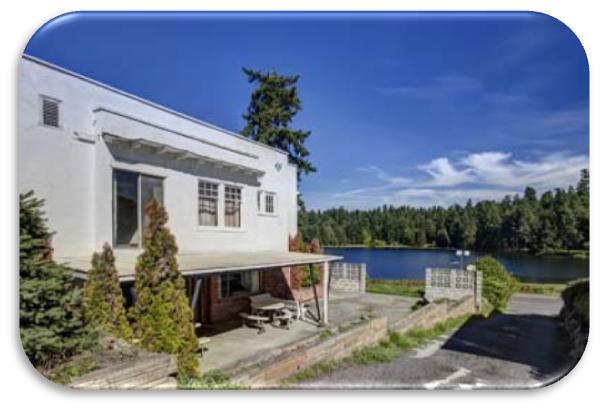 Challenge
This Lake Washington view home was built in 1918 and is sited on a large, 22,000 square foot lot. The Seller was elderly and was being represented by one of his children who had power of attorney. The home had fallen into disrepair over the years, had water damage from a leaky roof and needed to be rebuilt or torn down. The family put the property on the market and attempted to sell the home themselves. Over a four month period the Seller's received over fifteen inquiries from neighbors and other interested parties but no credible offers that would meet their sales price target. The property needed to be sold to help pay for the owner's medical care.
Strategy
Identify the highest/best use of the property

Zoning was RS7200 so the lot could be subdivided

Complete market analysis to determine selling price range.
Prepare marketing materials that identified the development potential of the property.
Conduct a professional photo shoot of the property to highlight its lake views
Leverage of Marketing tools

Result
Under contract in 35 days.
Purchase price above the Seller's minimum target
Cash Offer
Case Study
Buyer – Newcastle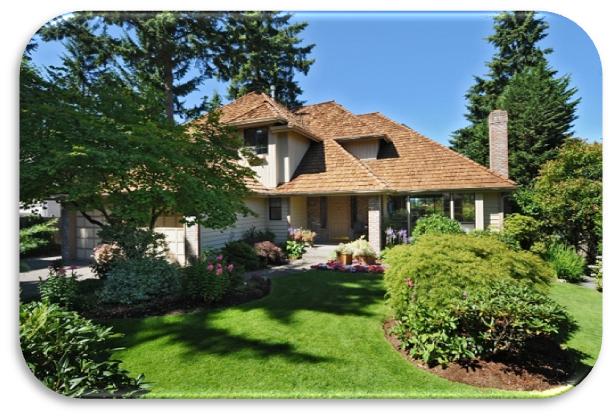 Challenge
First time home Buyer looking for a property in a popular neighborhood and at an affordable price point. The couple had specific requirements regarding floor plan, yard space, distance to metro transit, and condition. They required a master bedroom with attached bath plus another bedroom with nearby bath that would accommodate extended visits from parents.
Strategy
Meet with clients for initial Buyer Counseling session

Overview what to expect in the market

Refer Buyers to trusted mortgage lender for loan pre approval
Set up automated home search based on client's criteria
Tour multiple properties to build Buyer's knowledge of the market

Result
Identified target home within 20 minutes of it coming on the market
Quickly toured the home at 5:00PM and agreed to "go for it"
Created an offer and submitted to the Listing Agent within three hours
Presented the offer in person to the Seller
Selected as the preferred Buyer over multiple offers!